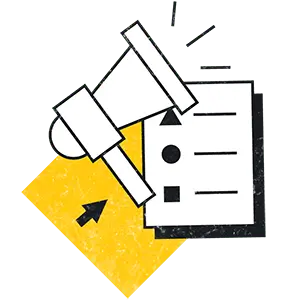 SOFTWARE
INNOVATION

REDEFINED

Blink22 is a global software development company specializing in emerging technologies and value-driven projects.
Building Successful & Scalable Partnerships
We are an innovative software development company specializing in web-based apps, mobile applications, and chatbots for growth-oriented businesses around the world.
Based in Dubai, UAE, with branches in the UK and Singapore, we are uniquely positioned to help both startups and established small and medium businesses take their user experience to the next level, no matter where they're located.
Quick Turnaround
With over 100 experienced engineers on our team, we're able to design, develop, and launch new projects quickly.
Maximum Efficiency
Over 8 years of experience and 80+ high-profile projects allow us to deliver smooth, efficient projects consistently.
Streamlined Communication
A transparent development process allows us to keep lines of communication open throughout the entire project.
Dedication to Transparency

When it comes to making important tech decisions for your business, not all software is created equal. Neither are software developers. That's why we're dedicated to complete transparency in our process across your entire project timeline. When you work with the Blink22 team, you'll enjoy direct access to our experts and receive consistent updates that keep your project goals front and center, rather than behind a curtain.

Understand Our Process

For Developers, By Developers

Blink22 is a software development company built for developers by developers. So, we're committed to nurturing the best talent and fostering a positive work culture to bring incredible technology into the world.

We're growing at lightspeed, but as a member of this dynamic team, you will always be involved in the big picture ideas and the smallest details.

Check Out Available Careers

Diverse Industry Coverage

Since 2015, our digital solutions have been helping grow and expand diverse businesses from Australia to Europe and across the U.S.

Technology is a critical element of growth, and as such, we work with a wide variety of industries and niches across the spectrum. From communication to transportation, and everything in between, our expert team of software developers creates and launches specialty applications designed with your goals in mind.

Meet Our Geniuses