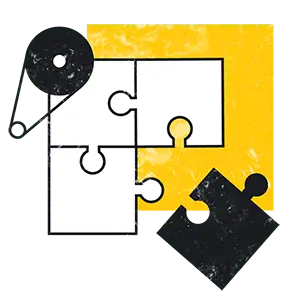 NOW IS THE TIME TO
LAUNCH

YOUR

NEXT

GREAT IDEA

Tailored enterprise software development services to engage users and ignite digital transformation.
User-Focused Custom Software Development Services
Custom software can offer a unique competitive advantage or improve customer experience exponentially in a way that commercial off-the-shelf software cannot.
Custom software development services from Blink22 allow you to design, build, deploy, and maintain full-stack enterprise applications, simply and affordably.
Maximize Compatibility
Add function and value while making sure your new software fits your existing architecture and infrastructure.
Improve User Experiences
Improve how users engage with your company online and otherwise with an exclusive app tailored to their needs.
Optimize Business Processes
Disrupt the market, not your operations with custom software that optimizes your processes rather than replacing them.
Innovate Fearlessly
Capitalize on changes in the market and new technology trends with a customized approach that takes the future into account.
Web Development

Web applications are a great way to offer simplicity and convenience for both your customers and employees. Web apps provide a unique online user interaction experience that reduces costs and improves retention by making it easy to complete certain tasks directly within a web browser, like updating an account, checking the status of an order, or checking email. There are many different types of enterprise web applications, each with a unique benefit. At Blink22, we develop a wide range of web applications, including some of the most popular types:

Static
Dynamic
User Portal
Custom Web Application
Real-Time
E-commerce
Educational Application
Content Management System (CMS)

No matter what type of app your company needs, we'll help you navigate the entire process from conception to back-end development and front-end design.

Mobile Development

By the start of 2018, users downloaded 178.1 billion mobile apps to their smart devices. In fact, 20% of millennials open an app at least 50 times a day. So, it's safe to say that mobile apps are blowing up. Mobile applications present a unique opportunity to maximize functionality and user experience without hiring a bigger team or opening a new office. Whether you're expanding into a new market or looking to offer new functionality to your existing customer base, an app can open the door to a new market or simplify how you interact with an existing market segment.

Native Apps
Web-Based Apps
Hybrid Apps

We'll work with you to develop the perfect mobile application to accommodate your audience's needs on small screens worldwide.

ChatBots

Chatbots are the wave of the future, especially if you're interested in offering a seamless user experience across your entire organization. Enterprise chatbots offer a virtual support experience that allows your users to get the answers they need, quickly and efficiently, without talking to a real person. In fact, a well-designed and programmed chatbot can seem so lifelike that your users won't know the difference.Our expert engineering team can handle the complete development of chatbot applications with a wide range of intelligent capabilities:

NLP Chatbots
Social Messaging Chatbots
Context Enabled Chatbots
Voice-Enabled Chatbots

No matter what type of app your company needs, we'll help you navigate the entire process from conception to back-end development and front-end design.